General Information:

Name:
Taison Alexander Ruler.
Nickname/Alias:
Alex, Mr. Ruler,
Age:
25
Gender:
Male
Looks: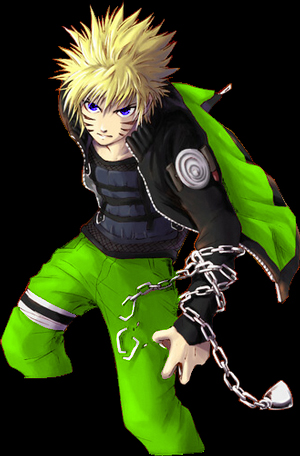 Height
5'6"
Weight
195.5 lbs
Personality:
Alex is a reputable teacher in the form of all martial arts, but he masters the Tae Kwondo Skills with superb skill. he doesn't boast or brag about his skills, he is often overlooked in matters because of his ability to quietly study others. He doesn't like confrontations but he does throw punches when backed into a corner.
Alex excells in other areas of fighting: Ninjutsu being his secondary specialty. He is laid back, and fun loving almost all of the time. His friend Keitaro describes him as the ultimate Party-Goer. Because Alex is the life of every party he has attended. He has been known to do crazy stunts(jumping off buildings, backyard wrestling, etc, etc) to liven up a party.
Personality Trait's:
Think of the sims: genius, natural cook, virtuoso, evil, good, lucky, etc. You may choose up to five.
1. Fighting Genius
2. Tactician
3. Good-Will
4. Party Go-Er
5. Happiness
Catch Phrase:
"I'm Me, that's why"
"Fool! You wish to die?"
(Just before delivering the final blow in a fight)"I am Superior. That's why I'm THE Ruler and your THE Loser"
Family Background:
The Ruler Family comprised of the most influential martial artist of all time. Marshal Ruler was the first in a long line of fighters. Marshal trained with the greats fighter in the world, Bruce Lee, while his younger brother, Ryu Ruler, trained with Chuck Norris. The two brothers would combine their teachings to create The Ruler Clan Four Palm Style of fighting.
History
After graduating from the Ninja Academy in his hometown of Konohagakure Village, Alex worked his way up to Chuunin in a matter of days. He worked alongside some of the best ninja in the village until he became a Jonin, and began travelling afar for missions. Alex loved his work and began compiling his adventures into a series of books for children. It was during this time, he was offered a teaching job at the Konoha Ninja Academy. Alex gladly accepted. The Ninja Academy gave him time to complete his first compilation of books.
The Hokage decided it was time to have a Konoha Villager Representing the village at the Lawliet Prep School. Alex was chosen because of his grades through out school and his overall mission completion records. He packed his things and finds himself ready to teach Taijutsu to all students willing to learn.
School Information:

Class:
What is your current class: Teacher
Affiliation:
What are your character's intentions: Good
GPA
N/A
Talents
Taijutsu, Ninjutsu, Rapping
Inventory
Ninja Scrolls, Wallet, Pen, and Textbook on Taijutsu
Special Information:

Special: Items, Abilities, Abnormalities, Characteristics
Special Item Ex: Chakra Propelled Chains(Fused with his Left Arm. See pic)
Special Ability Ex: Chakra System
Special Abnormality Ex: Tri-Force Eyes
http://unoriginalname.forumotion.com/t12-the-ruler-clan-closed-until-further-notice
Special Characteristic Ex: Superior Deduction skills, Superior Taijutsu Skills
Hobbies:
Battle Raps against Killer Bee
Problems:
Favorites

Color:
Limegreen
Music:
Rap
Song
Not Afraid by Eminem
Food:
Pizza
Sport:
Baseball
Drink:
Pepsi
Classes Taught
Shinobi 101
Hot Rap
Last edited by AlexRuler+ on Sat Jan 01, 2011 10:19 pm; edited 1 time in total
Teacher





Posts

: 6


Join date

: 2010-12-30



please remove the schedule portion, and where "Class" is put the classes you teach
Headmaster





Posts

: 165


Join date

: 2009-07-13


Age

: 27


Location

: Texas i think

Character sheet
Character Name: : L Lawliet
Class: Headmaster
Activities:


Headmaster





Posts

: 165


Join date

: 2009-07-13


Age

: 27


Location

: Texas i think

Character sheet
Character Name: : L Lawliet
Class: Headmaster
Activities:



Similar topics
---
Permissions in this forum:
You
cannot
reply to topics in this forum