General Information:

Name:
Katharine Hart.
Nickname/Alias:
Kat, Kitty.
Age: 17Gender:
Female.
Looks: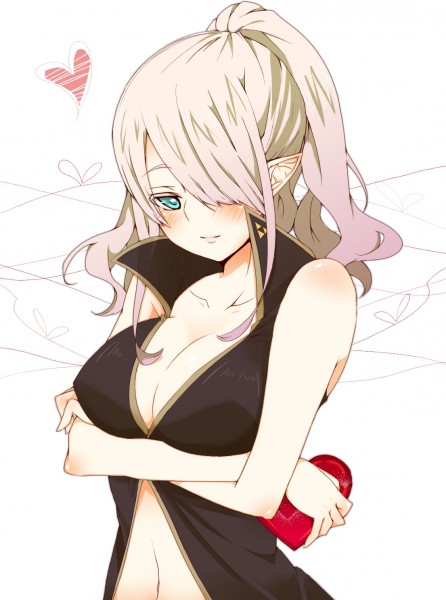 Height: 5'1Weight: around 110Personality:
Katharine is a sweet, loving girl. She cares for anyone and everyone, she is one of the most sweeties girl's you would ever meet. She would give her life if it ment saving another, she is shy at first. But once she starts talking, she'll really do anything.
Personality Trait's:
Think of the sims: genius, natural cook, virtuoso, evil, good, lucky, etc. You may choose up to five.
1. Flirty.
2. Great kisser.
3. Kinda Childish.
4.
Family-Oriented
5. Friendly.
Catch Phrase: She really doesn't have one.Family Background:
Our family's history is a long line of low-lifes.
History
Katharine was born in a family of only one girl, and one boy, her older brother, he would beat on her, and sexual abuse her. Her parents didn't care much for her. Maybe that's why she's like what she is today? No one is sure on why she turned out the way she has. But Katharine doesn't care much for what anyone thinks. She loved to have fun when she wasn't with her brother, but that was very offten. When she was taken here, she became more happy, now she walks around this world. Watching, learning, and loving everything.
School Information:

Class:
Freshmen
Affiliation:
Neutral.
GPA :Talents:
Singing, dancing.
Inventory:
She normaly carries around a note book with a pen.
Special Information:

Special: Items, Abilities, Abnormalities, Characteristics
Special Item:
But she does have a stafe, this stafe is made out of pure wood, and other natural things. This helps for casting spells also. But, it also can be used as a spear, or knife or anything else. It has a sharp rock at the end of it.
Special Ability:
Katharine's special ability is to cast spell's. She is only able to do spells for goodness, and kindness. Although Katharine is a healer, and doesn't believe in hurting, she is able to cast spells to hurt, but only ever does this when she feels she is in danger. But still, doing so, leaves marks. REALLY leaves marks on her body.
Special Abnormality Ex: Loveless Cat ears and tails (kemonomimi) that you lose when you lose your virginity. Sharingan(Keeping this :3 )
Special Characteristic Ex:
Hobbies: she loves to sing and dance, and really does that all the time. Other then hang out with friends.Problems:
She has an adicsion to pot......... <_<
Favorites

Color: Black&pinkMusic: anything.Song doesn't have one.Food: Pizza, fries, ect.Sport: Football, baseball, wrestling.Drink: Beer.

Schedule

1st Period: E.1.2nd Period: A.13rd Priod: I.P.C.4th Period: W.G.5th Period: Health.6th Period: Art.7th Period: Spanish!!!!!!!!!



Posts

: 145


Join date

: 2010-03-29


Age

: 23


Location

: Places :3

Character sheet
Character Name: : Katharine Hart
Class: Freshmen
Activities:


Headmaster





Posts

: 165


Join date

: 2009-07-13


Age

: 27


Location

: Texas i think

Character sheet
Character Name: : L Lawliet
Class: Headmaster
Activities:


---
Permissions in this forum:
You
cannot
reply to topics in this forum